How to place order
How To Order?
What's "PayPal Checkout"?
Through PayPal Checkout, you can pay with Credit Card/Debit Card, or associated bank account balance.
Once your order is submitted, you will be redirected to PayPal's page where you could make the payment.
1) Login to your PayPal account if you have one, or Register a PayPal Account.
2) Enter your Card Details the order will be shipped to your PayPal address,and click Submit.
3) Your Payment will be processed and a receipt will be sent to your email inbox.

NOTE: Your order will be shipped to your PayPal address. Ensure you have chosen or entered the correct delivery address.

Please follow this steps:
1. 2. LOG IN or SIGN UP with your Email to Be a Mink Hair Weave MEMBER.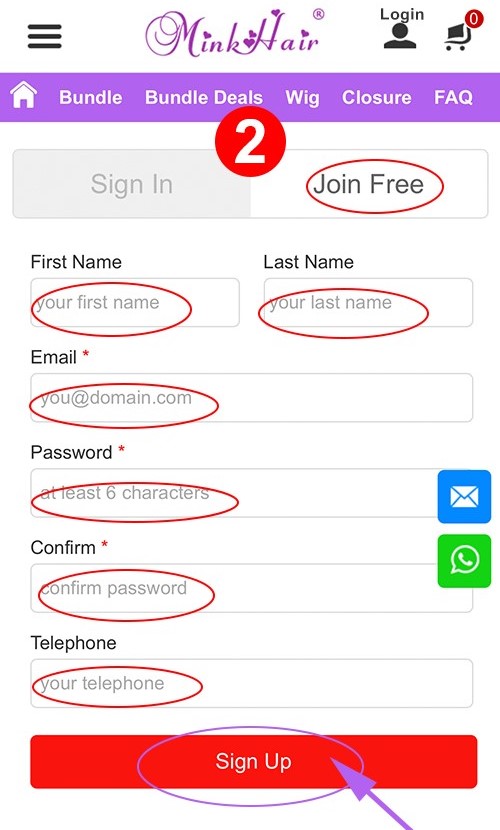 3. 4. Choose the Product's Length/Quantity (Texture) you want.
Then "Add to Cart" One By One. Go to your shopping cart and click "Proceed to Checkout".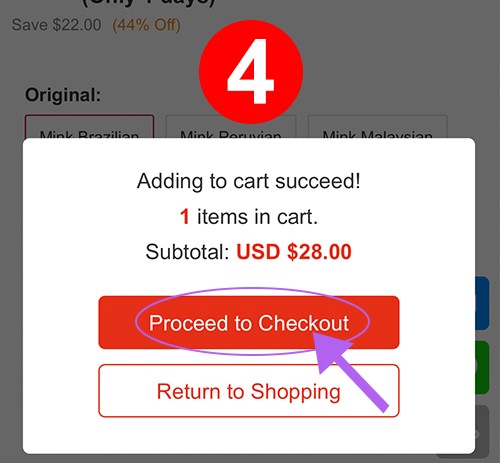 5. If you Select "PayPal Checkout", it's very easy to pay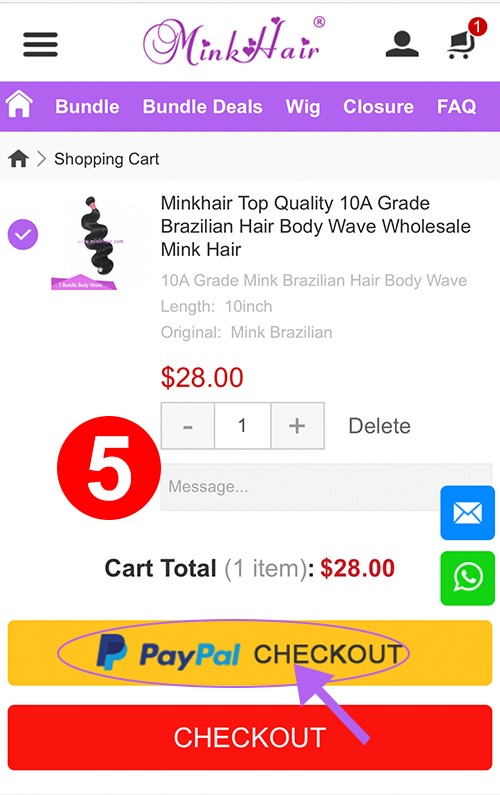 6. Log in your PayPal account and add the correct shipping address to PayPal.
pls don't add PO.Box for we can't change the shipping address after payment dear.






7. Finish Payment






8. If you Select "Western Union"






9. Please add your shipping address, and select "Western Union" .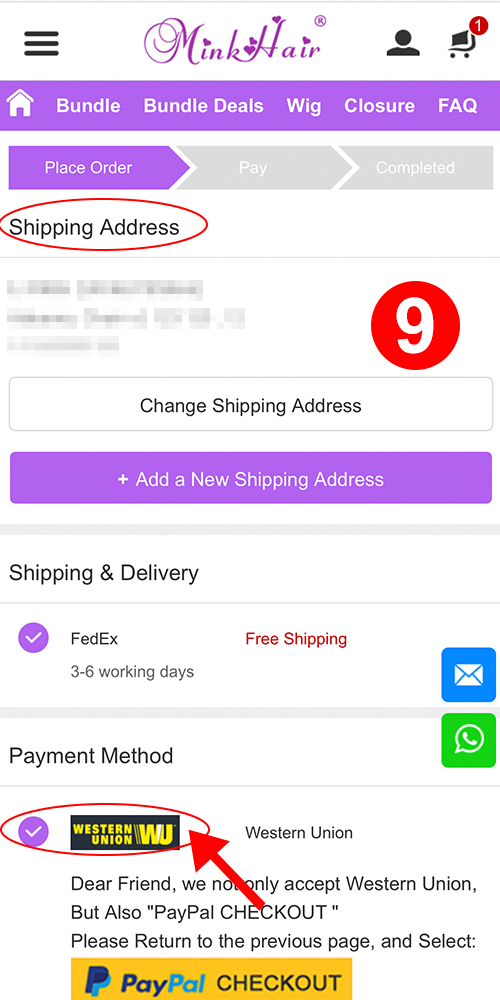 10. The last step is to send us the MTCN to pick up money dear.






How To Order Off Line?
Dear, please contact our Salepersons.

Contact:
■ Jayda:
Email: jay@minkhair.com
WhatsApp/iMessage: 008613719074680

Online Shopping Guide
We highly value our customers and try our best to ensure they shop safely in our site.
Our checkout process is 100% secure. All customer's information is safe with us.
The shopping guide as follows can help you.