Recommended Products in Wig
Custom Made Wig - Service Charge $8

Please Note: Customized Wig Not Accept Refund/Return After Shipment.


■ How to Customize a lace wig?
You can order bundles and a closure/ frontal to customize a wig with the Service Charge.

■ For example: If you would like customize a 4x4 Closure wig in body wave 20inch for a 180% Density.
You can add the body wave bundles 18inch 20inch and a lace closure 20inch to shipping cart first, then add this Service Charge $8 to it and complete payment. We will start to make a closure wig for you after payment.

■ The custom-made wig can be chosen among small, medium and large cap size. In addition, regular or adjustable elastic bands can be added to fit the head.

■ If you want the higher density and longer length for wigs, more bundles will be used.
The more bundles you order sewn on the wig, the thicker the wig will become.

■ How long will it take?
Usually A Custom Made Wig takes 30 - 60 minutes to finish and 3-5 business days for shipping.

■ What part of the custom wig?
Free Part

■ Please note:
Custom Made Wig not accept Return/Refund/Exchange if the Wig is being made or has been done.






■ Lace Front Wig Cap Size: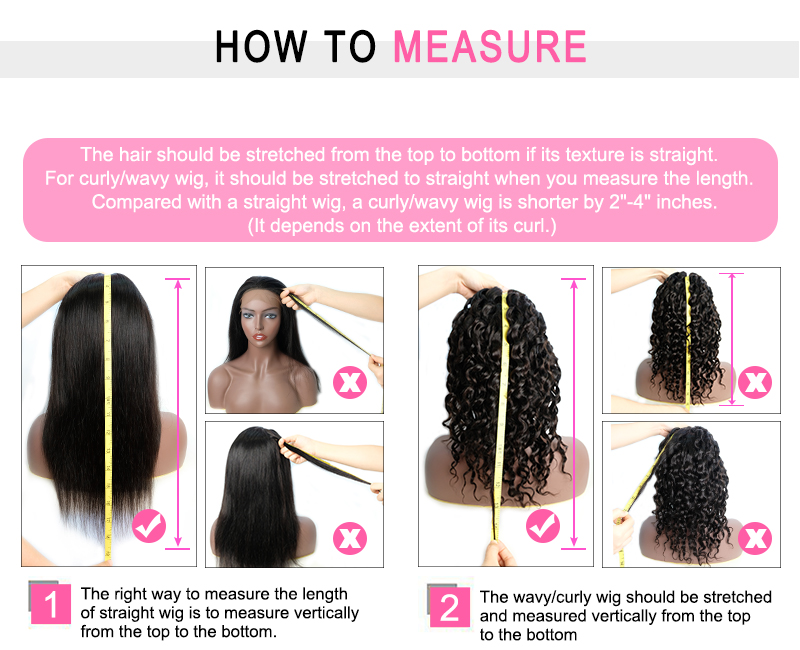 ■ Jayda:
Email: jay@minkhair.com
WhatsApp: +8613719074680